In 2013, our founders Jocelyn Fennewald and Machell Enke were in the audience at Dreamforce – a conference for Salesforce users – when a speaker asked this question:
"What would you do if you weren't afraid?"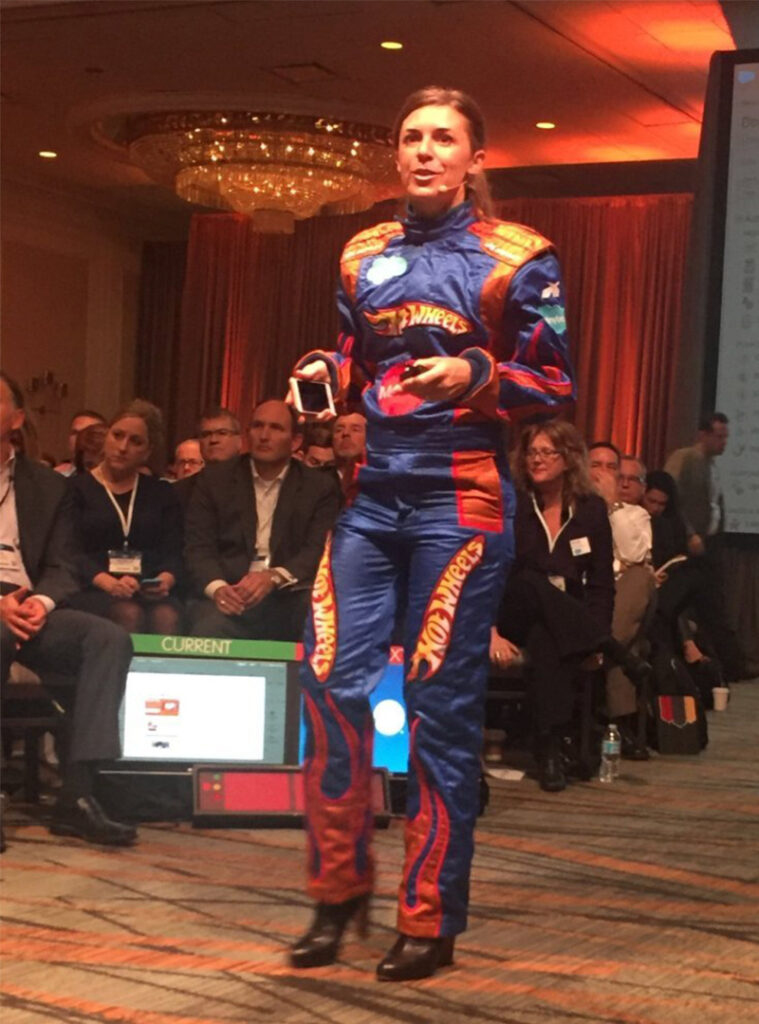 They wanted to share what they had learned with business leaders like you and help you take the guesswork out of Salesforce, FinancialForce, and supporting solutions.
On February 24, 2014, OpMentors became a company! But before there was OpMentors, there was Panera Bread…
Jocelyn and Machell met at Panera Bread one day, thought long and hard together about what they wanted to achieve, and crafted their vision and goals for the company. Eight years later they compare owning your own business to driving a bus. They use this analogy a lot when talking to others about what it takes to run a business.
How do you run your "bus" – or your business? In honor of our eighth anniversary, we're sharing with YOU what Machell and Jocelyn have learned along the way.
1. Find a partner you can trust.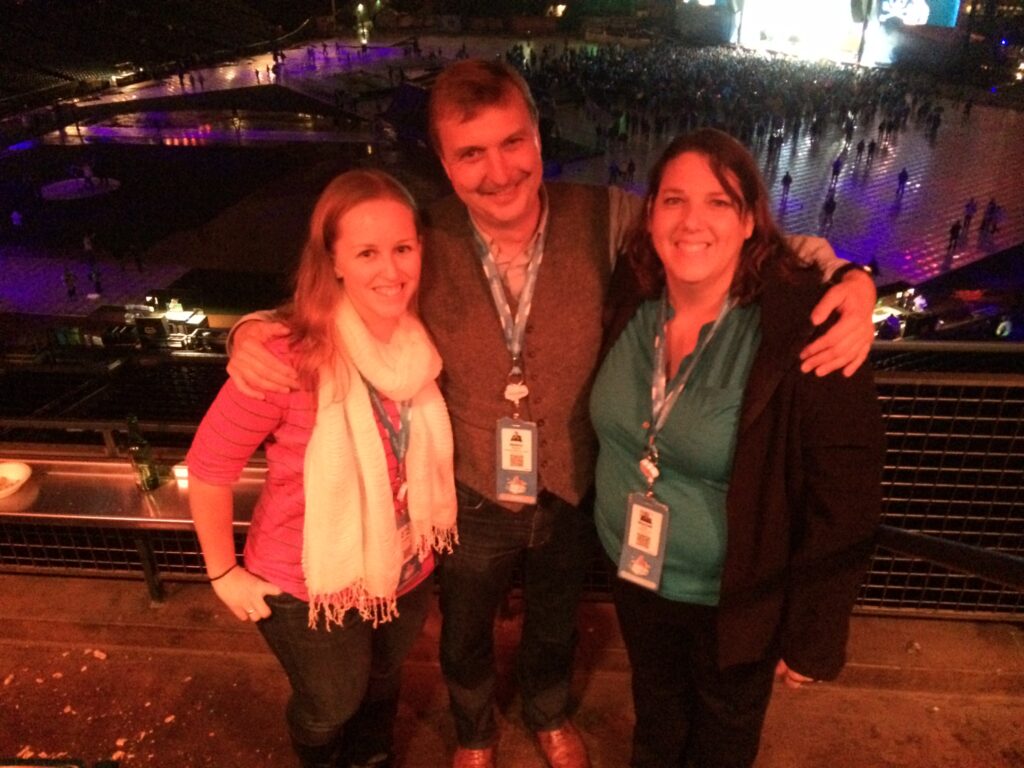 By 2013 when they attended Dreamforce, Machell and Jocelyn had mastered Salesforce and FinancialForce in their own company, which went paperless with these powerful solutions (a big deal in 2013!) and grew in sales and revenue without scaling the back office.
Each knew the other partner had the knowledge, skillset, and passion to teach others about these solutions, but they also knew they could trust one another.
Trust is important, especially in a business partnership. Before you get on the bus and start a business, make sure you have a partner you can trust. You and your partner should also have a common destination for your journey and feel you both have the freedom to be honest about your goals and even disagree at times.
2. Have a "navigation system" in place.
When driving a bus, the driver needs a roadmap or navigation system. Business owners need one too!
You should find a business partner who's not only trustworthy, but also shares your destination or vision. Jocelyn and Machell knew they wanted to be operational mentors focused on helping people maximize Salesforce and FinancialForce in their businesses. They shared the same destination.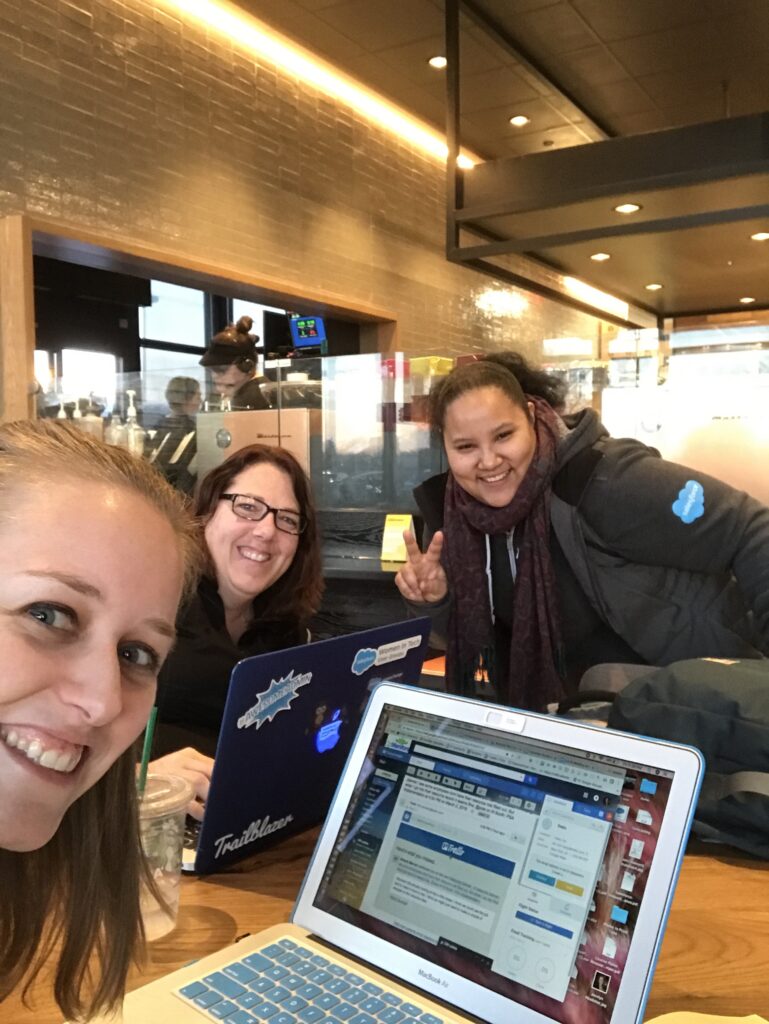 One way to ensure you're driving in the same direction is to craft a mission statement. A mission statement is like a point on the horizon you're driving towards. Since the beginning, OpMentors' mission statement has always guided Machell and Jocelyn when making decisions to ensure they're staying true to their core.
Another way to keep your mission statement in view is to brainstorm a company name that captures your mission. Machell and Jocelyn admit picking a name was probably the hardest part of starting a business.
They knew they wanted to be operational mentors. After discovering the dictionary definition of a mentor as "an experienced and trusted advisor," Machell and Jocelyn decided on OpMentors. They wanted their clients – or the passengers on their bus – to know they're on the journey with OpMentors to the same destination of success.
As a business owner, a good "navigation system" will also include trusted advisors, mentors, or coaches. Machell and Jocelyn had a business coach for several years to help them become better leaders and drive the company's vision forward.
3. At every bus stop, determine the right people to join you.
Like passengers on a bus, partners on your business journey come in all shapes and sizes. Passengers aren't limited to clients and employees – they include other strategic partners, mentors, and even family members. All of them play important roles in achieving your mission.
When starting a business, Machell and Jocelyn recommend picking up these passengers first: an accountant or tax advisor, investment planner, your spouse or significant other, family members, and friends. You also need a good system for getting a holistic view of your business – like Salesforce and FinancialForce, of course!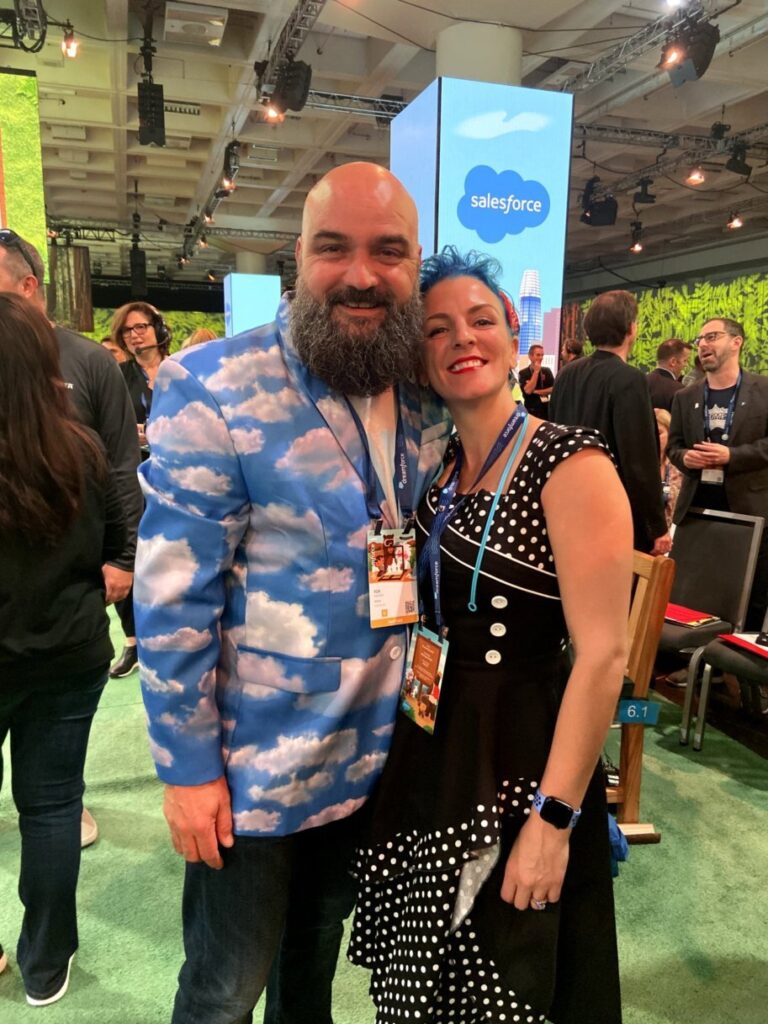 Then you can look for employees and clients to grow your business. When Machell and Jocelyn began, they were the drivers, mechanics, and maintenance crew of their own bus.
You don't have to do it all by yourself! Utilize others' skill sets. Decide which employees you should hire first. Weigh the pros and cons of using strategic partners for certain responsibilities. Utilize networks like WITness Success or Trailblazer Community and events to help you find the right passengers. Hire others to help you create your website or market your company.
Last but not least of your passengers are your clients. Some will work with you for a short time, and others will stay on your bus for a while.
Each client has their own expectations and final destination of the journey in mind so practice active listening to assure them you understand their goals while clearly communicating your own goals and expectations for the ride. Expect to learn something from your clients too!
4. Prepare for growth (and surprises!) along the way.
As you scale your business, you'll want to set realistic goals for success. Continue to build strategic partnerships and diversify your offerings when possible.
You'll also want to consider the knowns and unknowns of your business. What can you plan with certainty, and what remains an X factor?
If you drive a bus long enough, you will inevitably come across some surprises or bumps in the road. Be encouraged: there are other routes to reach your destination. Finding them just requires some flexibility and creativity!
Discuss alternative routes with your business partner and remember not to take yourself too seriously – eating ice cream and laughing along the way are perfectly acceptable on your bus.
You'll hear entrepreneurs talk a lot about the trials of starting a business, but you also need 3 G's – grit, grace, and gratitude – for the journey. Machell and Jocelyn are proud to have grown a company that can play a significant role in others' journeys too. We hope the lessons they've learned are helpful and encouraging to you as a business leader charting your own course.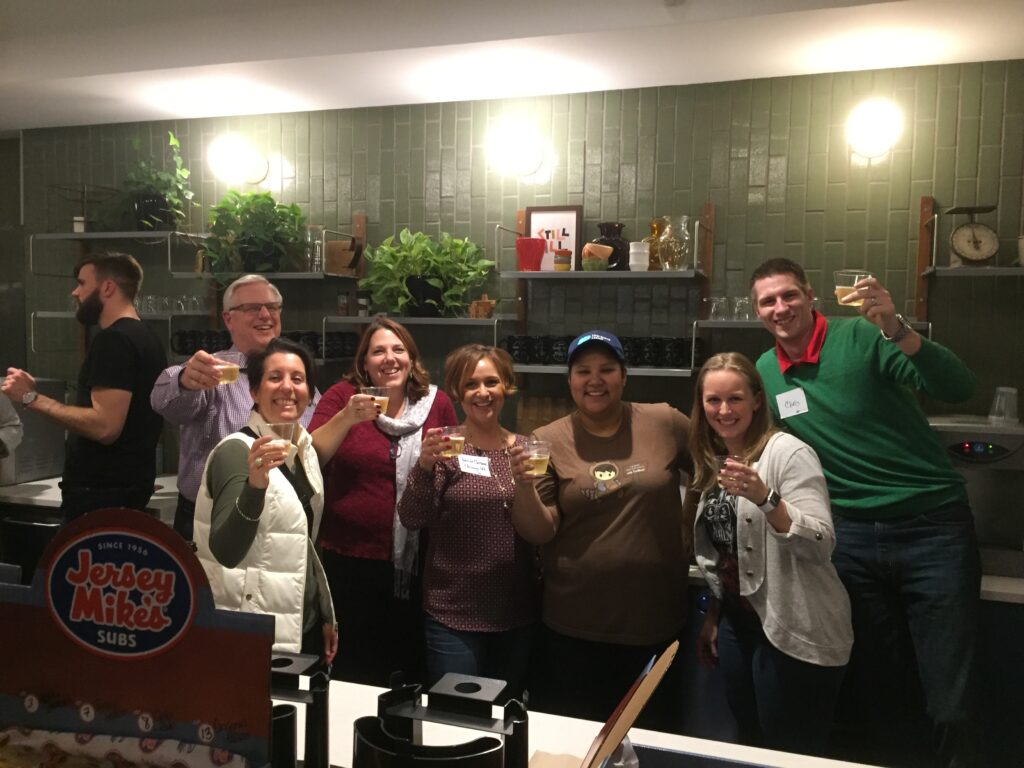 If you're ready to utilize Salesforce or FinancialForce in your business journey, our team at OpMentors can help! We recognize that every business is different and take a consultative approach to your solutions so they meet your unique needs. Schedule a call today, and let's talk about how OpMentors can help you pursue your mission.