Salesforce launched its Lightning Experience user interface (UI) in 2016. Longtime Salesforce users will recall its forerunner: Classic UI. But OpMentors Senior Director of Delivery Nik Panter has been in the Salesforce ecosystem long enough to remember the "pre-classic" UI — in fun, he calls it the "Jurassic Edition."
"I still remember when the new Classic UI came out," he said. "Much like with the Classic-to-Lightning migration, it was hard to let go of a familiar interface, but the new UI truly improved things."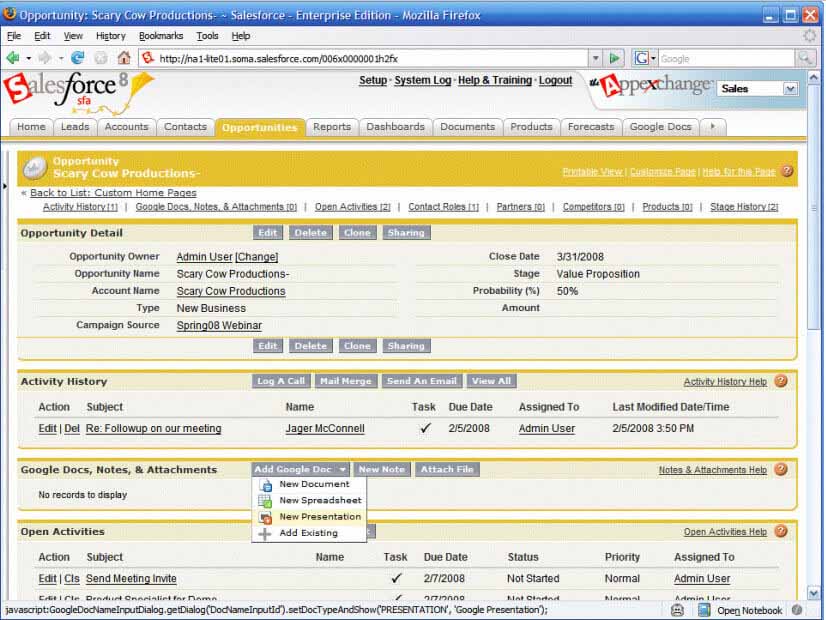 Have you ever wondered how Salesforce has adapted to the constantly changing demands of customer relationship management (CRM)?
Nik is the perfect mentor to answer that question. He's been in the Salesforce ecosystem since 2006, and Salesforce was founded only 7 years before in 1999!
His years of experience bring a lot of insight to our tight-knit team, and he's seen a lot of change. For Nik, one of the biggest evolutions in Salesforce has been the CRM platform's UI design.
"As everyone in the Salesforce space has seen," Nik said, "the Lightning Edition of Salesforce has really become the standard over the past few years, taking over for the Classic Edition. This new interface has some amazing features and benefits for end users while also improving the underlying architecture."
One of Nik's favorite changes in Salesforce has been its growing list of offerings. If you're familiar with Salesforce, you've probably seen its Customer 360 solution set with the CRM's current offerings. Its solution set in 2006 looked a lot different: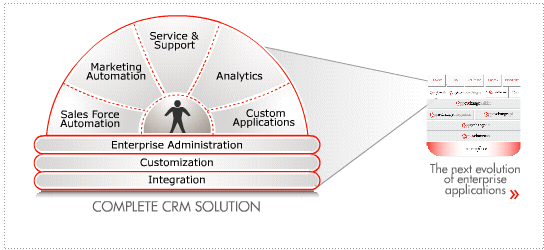 "When I first started my Salesforce journey," Nik said, "the application was a traditional CRM: Sales Cloud functionality with a dash of marketing management, service-and-support management, reporting, and custom applications to augment your solution through the AppExchange."
In 2006, "the cloud" wasn't even a frequently used term in the tech world, and the average Internet speed through DSL was 1 MB per second. Since then, Salesforce has added to its list of offerings. Partners like FinancialForce, which we also implement and optimize for clients, have also come aboard.
"The growth has been amazing to be a part of." Nik said. "It's been awesome to watch Salesforce become not only an innovative leader in software as a service (SaaS) through Salesforce automation, but also a corporate solution set for companies small and large."
Salesforce has obviously figured out how to scale their company since 1999. When asked what business leaders like you can learn about scaling from Salesforce's business model, Nik said technical innovation was at the "center of their growth." A willingness to adapt to technological changes is a key to your business's success today.
But he also said they invested a lot into Salesforce Ohana, a support system for employees, customers, partners, developers, and members of their communities. This system is a good example to follow when scaling your own company.
"It's hard to have a company that focuses on putting the customer first if they did not do it themselves," Nik said. "At Dreamforce, Salesforce co-founder Parker Harris has hosted a session called 'True to the Core,' which allows the user base to get answers to their questions from Mr. Harris and his team… That focus not only on the key business leaders and stakeholders, but also on the newest end users has helped Salesforce grow."
Nik is eager to continue his Salesforce journey and joined the OpMentors Ohana — a Hawaiian word for family! — earlier this year. He and the rest of our team are always eager to help leaders like you maximize Salesforce and FinancialForce in your own companies. Schedule a call today, and let's talk about how you get the most out of these solutions.