Each year, more than 170,000 attendees descend upon San Francisco for Dreamforce, Salesforce's main event and one of the largest tech conferences in the world. Dreamforce is coming up this month on September 20–22.
Attendees will hear all about Salesforce's latest innovations, and keynote speakers will give training sessions and presentations—there will be more than 1,400 breakouts and sessions this year! In addition, Dreamforce provides opportunities to learn and network with other Salesforce users, give back, and have fun!
Salesforce pulls out all the stops for Dreamforce, but did you know "mini Dreamforces" happen year round, too?
That's what one attendee of Midwest Dreamin' calls events like this one. Our very own Associate Consultant, Yesenia Figueredo, was able to attend Midwest Dreamin' on July 20–22 in Minneapolis, Minnesota.
"Midwest Dreamin' 2022 was my first introduction to any in-person Salesforce event, and it did not disappoint!" Yesenia said.
Midwest Dreamin' and similar events around the world are community-led events. Salesforceben.com describes them this way: "Organizers dedicate their own time and energy to make these events a reality, fueled by their passion for knowledge sharing."
Community members came together this summer in Minneapolis to attend a conference with sessions from admin basics to admin development and company growth. The event's website claimed it would be a "jam-packed conference for learning Salesforce tips and tricks, checking out apps, and networking with other admins and developers."
"While the agenda confirmed that the event was definitely jam-packed with sessions (so many to choose from!), I'm always hesitant to set expectations for social events, especially for first-time events," Yesenia said. "This just keeps my mind open to changing plans if the need or want arises. That doesn't stop expectations from happening, though."
The conference exceeded hers, and she found a welcoming community at her first in-person Salesforce event. Midwest Dreamin' was also special for Yesenia because her aunt came with her. A daycare worker for ten years, Yesenia's aunt finds her job extremely fulfilling, but she's looking for a change. Because Salesforce offers many entry points into its ecosystem (especially through Trailhead, its free learning platform), Yesenia took her aunt to the Dreamin' event to learn as much as possible about Salesforce and its possible career paths.
"Once we got to the event, I realized she wasn't ready for all the technical information that comes with the career," Yesenia said. "She needed firing up first, so our focus shifted to the community."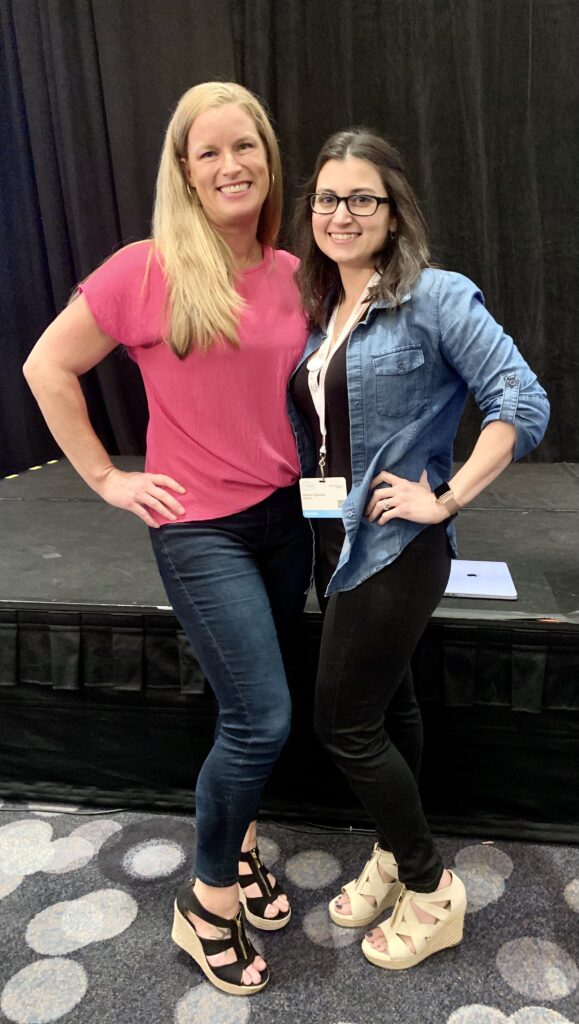 Although the website touted many technical sessions, Yesenia and her aunt perhaps enjoyed the intimacy and community of Midwest Dreamin' most once they shifted their focus. They even met some really influential people in the Salesforce ecosystem.
"All of my aunt's doubts about her age, language barrier, technical knowledge, and past experience faded away as people she related to talked about getting past every barrier and limitation she had… She even had tears in her eyes a few times, especially as Gillian Bruce, Salesforce Admins Podcast co-host, told a story about a butcher—who used the fog in the room windows to learn about the security model—eventually landing his first Salesforce role."
Dreamin' events like this one not only open doors to new career opportunities, but also foster connections that last beyond the conference. For Yesenia, there were so many smaller meet-ups during the conference that deciding which ones to attend was difficult, but her favorite meet-up was a happy hour for Latin(x)s.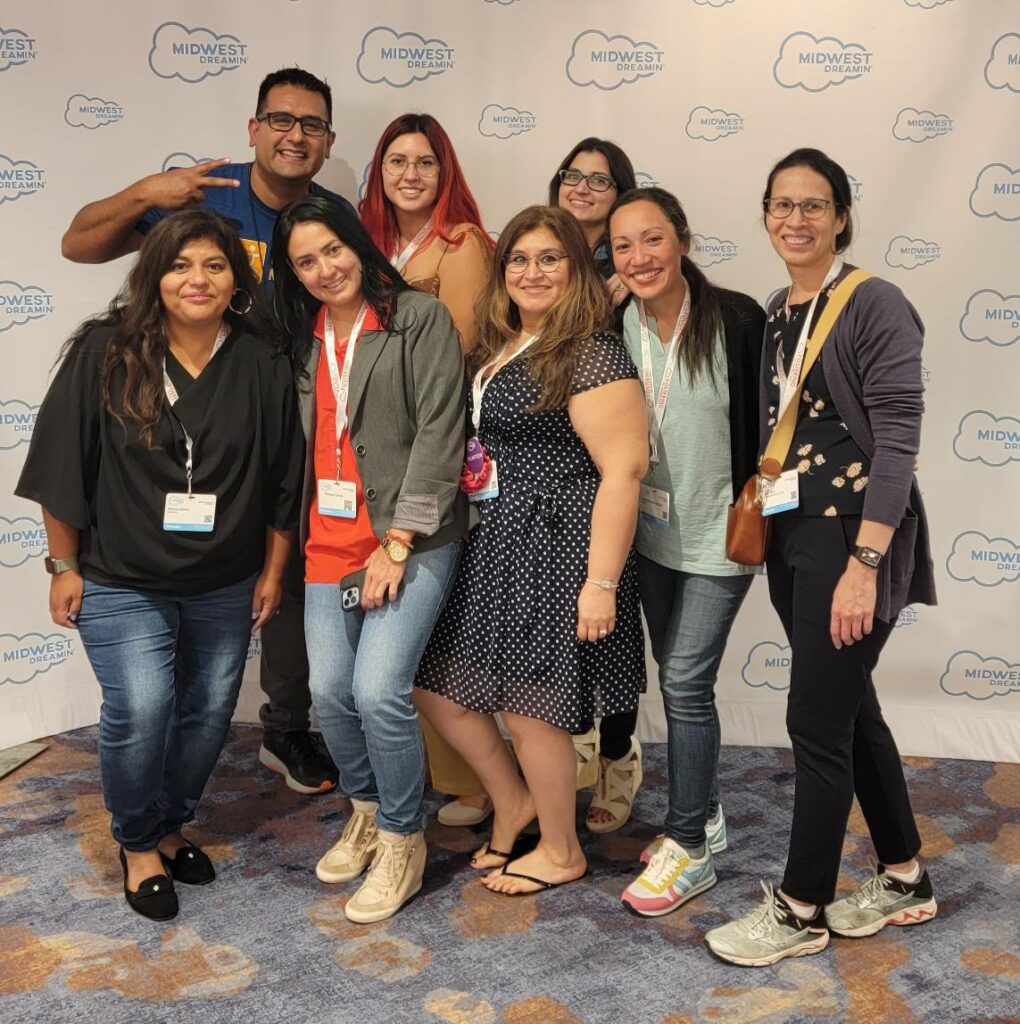 "There we all talked about our experiences in tech and expressed the desire to see more minorities like us," she said. "A new group within the space may have been birthed from that get-together."
As a result of Midwest Dreamin', Yesenia also might start a new user group of her own where she lives in Louisiana! She'd been kicking around the idea for some time but said it "quickly seemed inevitable" after she and her aunt met Robin MacKellar, the Community Program Coordinator at Salesforce:
She cried with us as we told her our stories and encouraged us to create the user group so we could change other lives as ours are changing. She even went out immediately networking on my behalf and found someone from my home state that could possibly be a co-leader. The random idea became very real very quickly because of their efforts. There's no doubt in my mind that none of this would've been possible if we hadn't gone to Midwest Dreamin'.
If Midwest Dreamin' has piqued your interest in community events, Yesenia can't recommend them enough to Salesforce users. Although she said the technical information was worth "every penny and minute," Midwest Dreamin' and other in-person Salesforce events offer something more: human connection.
"Coming from different industries, it's hard to imagine an entire community full of people who want to help you grow," Yesenia said. "Well, this community doesn't have to be imagined at these events. You get a front-row seat to people who are not only willing but actually eager to help others in anything they can."
We hope Yesenia's experience gives you a peek inside Salesforce events beyond Dreamforce. Click here if you'd like to learn more about community-led events, and let us know in the comments section below if you're attending any events soon. Our team takes every opportunity we can to attend in-person Salesforce events and connect with other users like you.
As always, our team is here to help you get the most out of Salesforce or FinancialForce. Schedule a call today to learn more about how we can ensure you're maximizing these platforms in your business.
Yesenia Figueredo