We're familiar with the frustration that sets in when your organization's data isn't in one place or different systems don't talk to one another. We've talked a lot about how Salesforce and FinancialForce offer solutions to those problems.
But we also know learning the ropes of a new platform for professional services automation (PSA) like FinancialForce or customer relationship management (CRM) like Salesforce can be overwhelming at first.
Maybe you keep notes in Google Docs about how to perform processes or tasks in your current PSA or CRM platform, but the instructions haven't been updated in months. You're also answering the same questions every time a new employee joins your team. Plus, some employees might need to see a video demonstration of how to use or customize a field in FinancialForce while others can listen to instructions and follow them without any visuals.
We have exciting news. You can say goodbye to Google Docs with outdated instructions and slow onboarding processes with new employees.
OpMentors is partnering with Spekit to bring you training content for FinancialForce you can access in the application!
In-application training means faster implementation and streamlined processes when you work with us and when you onboard and train employees in your organization.
Sounds great, right? But how does it work?
Spekit is an application available on the Salesforce and FinancialForce platforms. Users can create "speks" for any object, field, or topic. Because Spekit integrates seamlessly with these platforms, you'll know there's a "spek" available anytime you see Spekit's pictorial mark beside an object or field: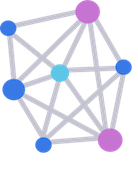 These speks include contextualized, in-app information about these components — detailed definitions and explanations, training videos, and additional instructions: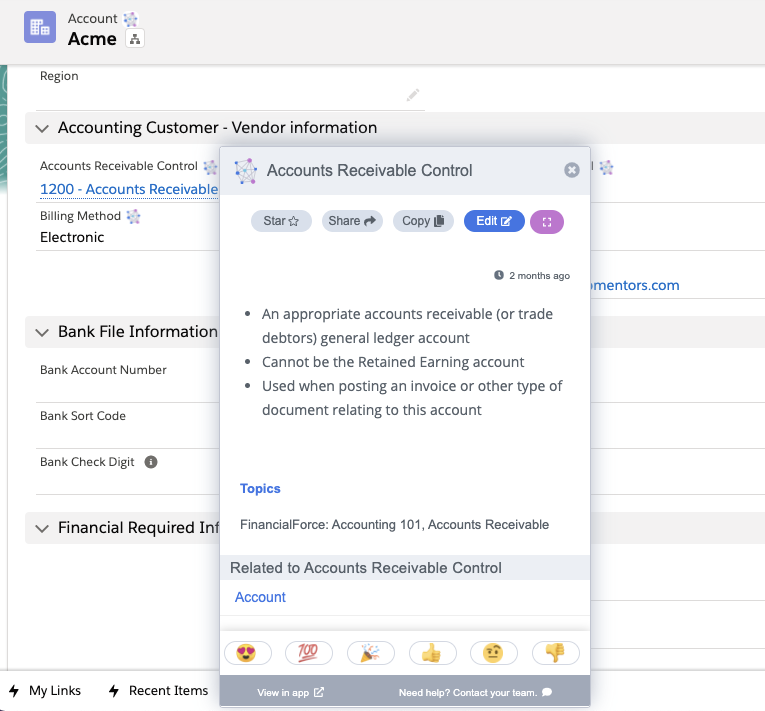 OpMentors has created speks for two solutions we offer in FinancialForce: Financial Management (FM) and PSA.
If you choose to try out Spekit while working with OpMentors, you'll get our pre-made Speks for FinancialForce FM and FinancialForce PSA at no additional cost. You'll just need to pay for licensing to use Spekit, and we'll help you get started. (Licenses last for one year, and you can renew them as long as you like.) Here are some of the benefits of utilizing Speks while we optimize FinancialForce for your business:
Decreases implementation time (which saves you money!) because the training tools are at your fingertips
Increases the time we're able to spend on customizing FinancialForce for your organization
Alleviates the frustrations of learning a new system
Provides notes you can return to as much as you need
Drives adoption support to get the most from your investment
Ensures post-implementation support
Serves different types of learners in your organization
Our partnership with Spekit means you'll have access to our training documentation long after we're gone! You'll also be able to add other pre-built speks or create your own for your business. Here are some other perks for using Spekit:
Onboard people quicker in your organization
Share knowledge (Spekit even has a link-sharing feature to send speks to others who don't have the app!)
Link speks together using topics (similar to hashtags!)
Drive revenue
Prepare for changes within your organization
We're excited to partner with Spekit to enhance experience working with OpMentors and FinancialForce! Schedule a call today, and let's talk about how the speks we've created can make implementation and training a breeze and enhance your experience in FinancialForce.